Advantage:
1.Long lifespan formular
2.High daily output
3.Strict quality control
4.Quick delivery 5-7 days
Some segment specifications for large diameter blade:
Customized specification is also available.
Points
** The segments are attached to the core by brazing with silver solder;
**High-quality Diamond Segment Made from high-grade Diamond by special and advanced technics;
**Segment for diameter 300mm to 4200mm;
**Specifications supplied by customers are available;
**Segment can be produced for single blade, multi-blade;
**Professional formula are used coorespondently for cutting granite , marble,limestone, Lava stone,onxy,con;
**DImaonds and bond in the outer and inner layers are carefully designed to ensure cutting stability;
Picture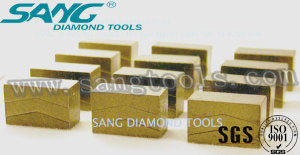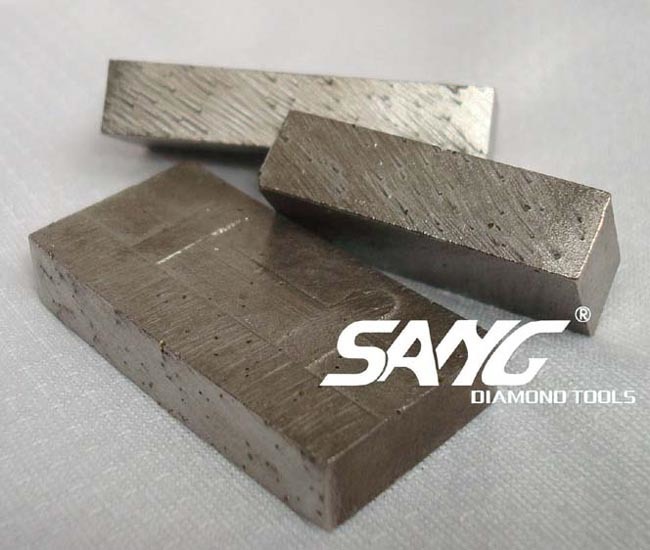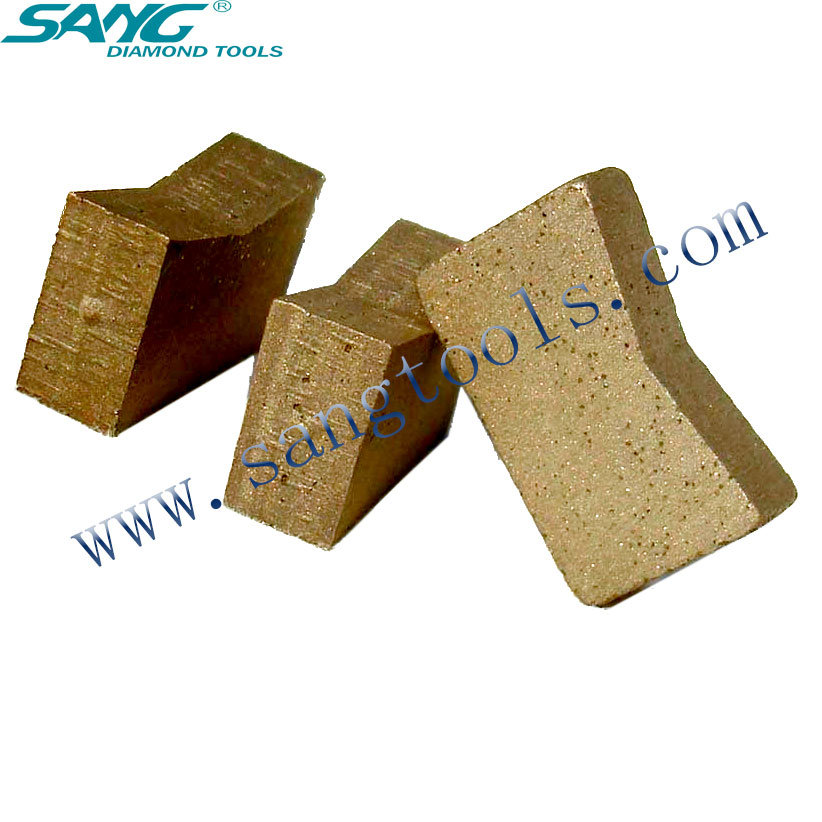 Picture of Inspection
Brief introduce of company:
With 18 years experience, SANG is increasingly supplying wide items of diamond tools internationally. Under ISO rule, we have had the proved qualities systemized, with 3 basic grades which are characterized by fast cutting, long life and economic world wide, and effective formulas to fit exact machine/stone hardness/Country for higher match.
| | | | |
| --- | --- | --- | --- |
| Diameter(mm) | core thick(mm) | segment size | segment numbers |
| 300/350 | 2.0/2.2/2.4 | 40*3.0*8 | 22/25 |
| 300/350 | 2.0/2.2/2.4 | 40*3.0*10 | 22/25 |
| 400 | 2.6/2.8 | 40*3.4*8 | 29 |
| 400 | 2.6/2.8 | 40*3.4*10 | 29 |
| 500 | 3.0 | 40*4.0/4.2*8 | 36 |
| 500 | 3.0 | 40*4.0/4.2*10 | 36 |
| 600 | 3.6 | 40*4.6/4.8*8 | 42 |
| 600 | 3.6 | 40*4.6/4.8*10 | 42 |
| 700 | 4.0 | 40*5.2*8 | 42/46 |
| 700 | 4.0 | 40*5.2*10 | 42/46 |
| 800 | 4.5 | 40*6.0*8 | 46/57 |
| 800 | 4.5 | 40*6.0*10 | 46/57 |