XAR1000~5000 Series Regulator
Ordering Code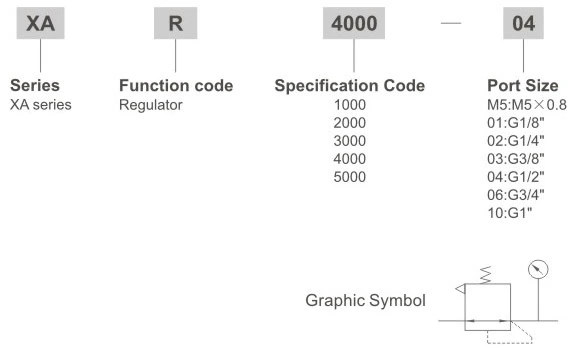 Specification
Model

XAR1000-M5

XAR2000-01

XAR2000-02

XAR3000-02

XAR3000-03

XAR4000-03

XAR4000-04

XAR4000-06

XAR5000-06

XAR5000-10

Rated Flow

100

550

550

550

2500

6000

6000

6000

8000

8000

Port Size

M5

G1/8"

G1/4"

G1/4"

G3/8"

G3/8"

G1/2"

G3/4"

G3/4"

G1"

Highest Working Pressure

1.0MPa

Ensured pressure Resistance

1.5MPa

Operating Temperature Range

5-60ºC

Range of Adjustable Pressure

0.05-0.7MPa

0.05-0.85MPa

Value Type

With Overflow
Overall Dimension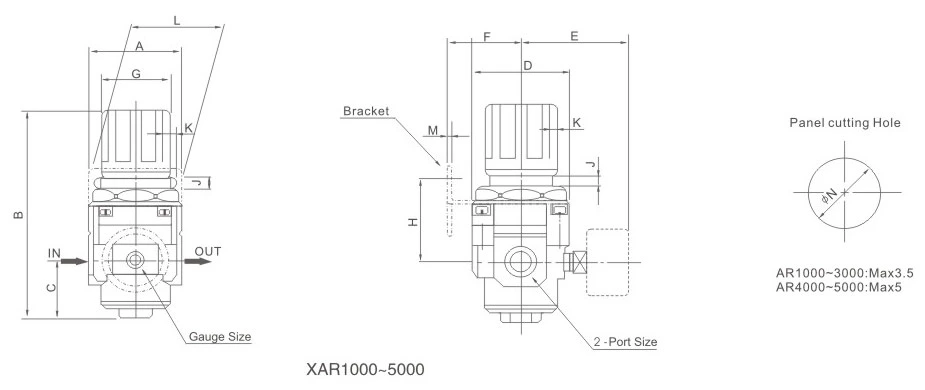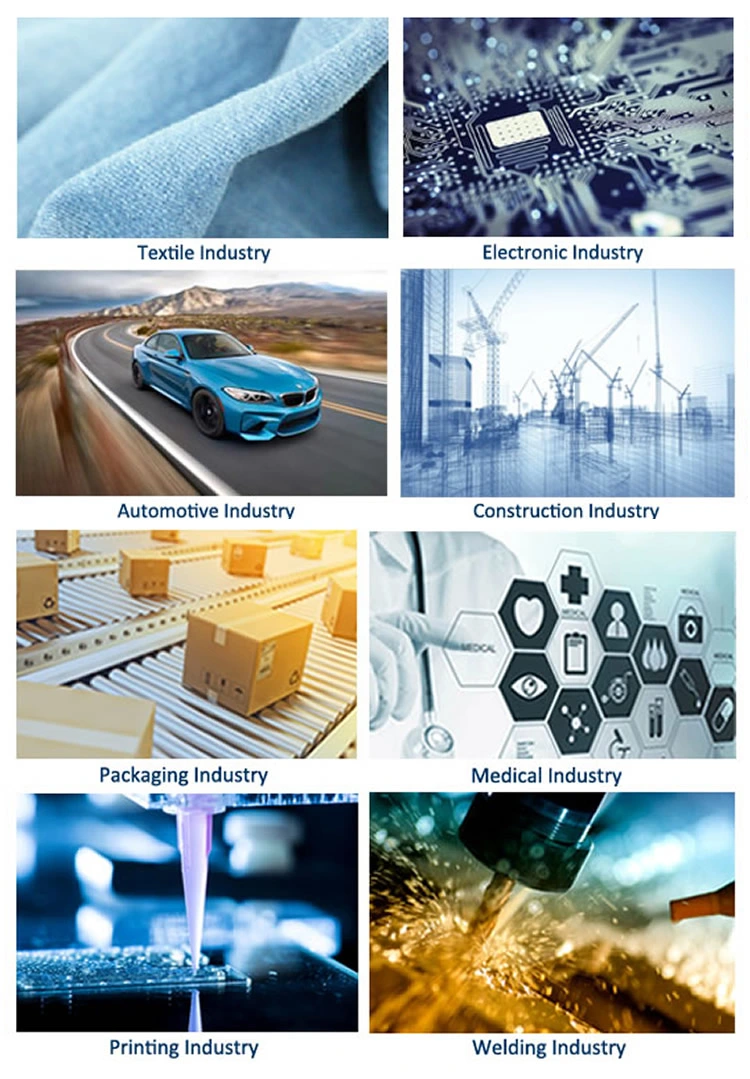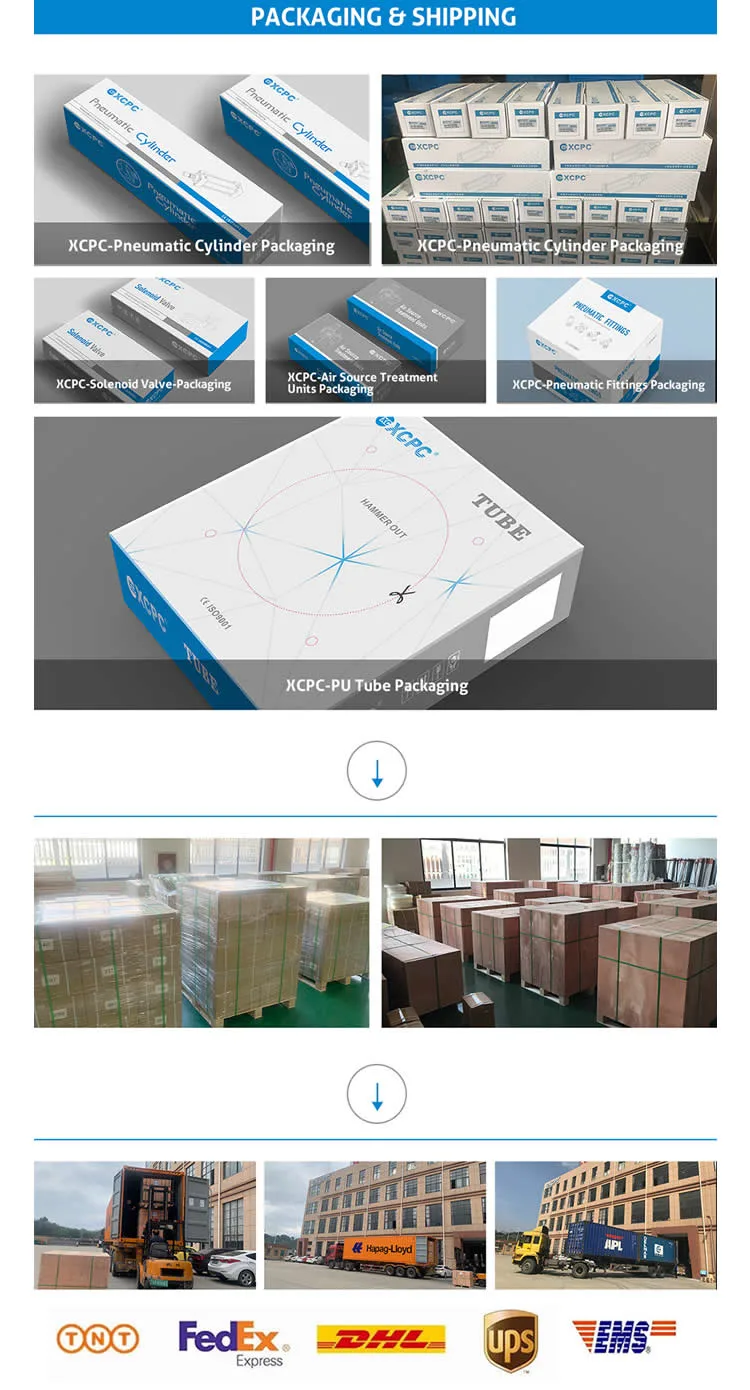 XCPC pneumatic is the ideal solution for custom pneumatic components because of its ability to be 100% customizable to your business' processes and operations. XCPC pneumatic specializes in design, custom, and manufacture pneumatic components, including pneumatic cylinders, pneumatic actuators, air source treatment(FRL), fluid solenoid valves, directional valves, pneumatic fittings as well as PU/PE/NY tubes.
Choose from our product categories above to get started!
If you have any specific needs for your new project, feel free to contact us. We are always here to support you!