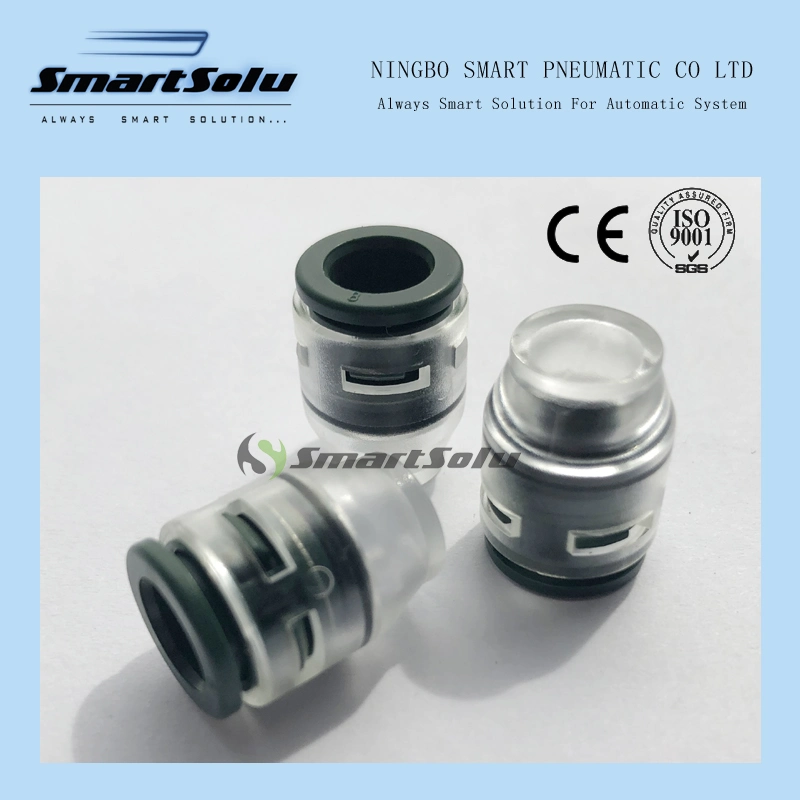 Designed specifically for FTTx applications, our Microduct Connectors combine ease of use, chemical resistance and ability to accommodate the high pressures encountered when installing fiber with micro-blowing equipment. The transparent design ensures proper attachment by allowing the installer to visually verify that each end of the duct has been seated properly inside the coupler. Once connected, the air and watertight seal will hold pressure up to 232 PSI(16 Bar) in temperatures ranging from -10°C to 60°C.
These features incorporated into a push-on, no tools required to design, make Our Microduct Connector an essential component of the professional installers toolbox.

The product comes in three different versions:
• Straight Connectors are used to join sections of micro ducts.
• Reduction Connectors are used to join micro ducts of different dimensions
• End Stops are used to block open duct ends and prevent water and dirt from entering the micro duct

Feature
*

Easy to use, robust, and high mechanical resistance


*

The locking clip secures good connection


*

Superior characteristics for jetting micro ducts into duct while maintaining a high-pressure resistance


*

Even under difficult circumstances very long blowing distances can be achieved


*

Connections are watertight up to 5 meters below the water surface

Technical parameter

* Body Material: PC, impact-resistant
* Collect Material: POM, stainless steel teeth
* O-rings Material: Nitrile rubber
Blowing Pressure:16 bar
* Burst Pressure:25 bar
* Temperature Range:-10 ~ 60°C
* Insertion force:50N max (5kg)
Dimensions: 3,4,5,6,7,8,8.5,10,12,12.7,14,16,18, 20, 22 mm
Product details:


Packing:

Why choose us?
(1) Quality, we only produce top-level quality products, we promise that all of our product's raw materials are first class, and good quality system controls, so our goods' quality is very good.
(2) Price, our policy is that "Win-Win". That means in view of our long-standing business relationships, we only take small profits to help you with the marketing.
(3) Delivery, we always have some products in stock, so we can complete the delivery within the time stipulated before.
(4) No MOQ, I think it is an attractive condition to some of you who have no big demands for each items temporarily.