116psi air welding air tools air power air pneumatic compressors for sale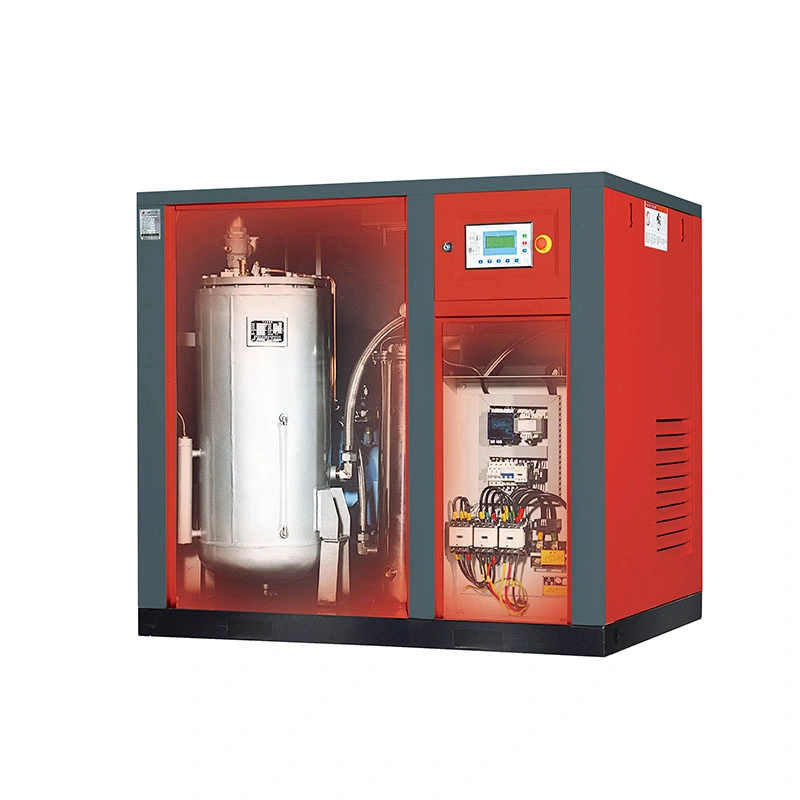 I. Introduction:

The oil-free screw compressor adopts European water- lubricating air end. Being resistant to corrosion, it's free of deformation in high and low temperature environments. A separate lubricating watercourse is adopted inside to minimize abrasion of the air end, to reduce air pollution and to increase the air flowing speed. It adopts original water separation and softening systems imported from Germany to increase the water separation effect and make sure the water content in the exhaust air less than 2mg/m3.

It adopts the copper screw and imported DOS. DS sealing materials so that the sealing and engagement of the screw are tighter and the sealing materials are more wear-resisting.

It adopts imported SKF bearing , the separate internal hermetic seal technology to guarantee absolutely zero contact between lubricating water and bearings, reduce rustiness of bearings caused by lubricating water and make sure of the service life of bearings exceeding 50000 hours.

Its water system adopts the unique water filtration and lubrication system of German DOS. DS to make the best use of lubrication, sealing noise reduction and cooling functions. The full automatic water control system ensures reasonable water flow and reduces the compressor's power loss.

It adopts a design of double systems: air and water cooling to ensure the easy use and installation for customers.

All adopt the direct connection transmission with the lowest power consumption.

It adopts water as the medium of cooling, compression and sealing to make the cost lowest.


II. Technical specification
Screw Air Compressor: EOW-250A
Free air deliver/Discharge pressure(m3/min/Mpa)
45.0/0.7
43.0/0.8
39.6/1.0
36.0/1.3
Power(KW/HP)
250/340
No.of compression stage
Single stage
Ambient temperature(0C)
-5--+45
Cooling model
Water cooled

Discharge temperature(0C)
Ambient temperature+15
Lubricant(L)
65
Start Method

Y-ΔStarting

Noise level(Db)
80±2
Water flow (M3/min)
13
Drive method
Motor direct

Electricity(V/ph/Hz)
380/3/50 , 6000,10000V customize
Dimension:L*W*H(mm)
3800×2000×2050
Weight(kg)
6000
Air outlet pipe diameter(inch/mm)
DN125
III. CE & ISO Certificates: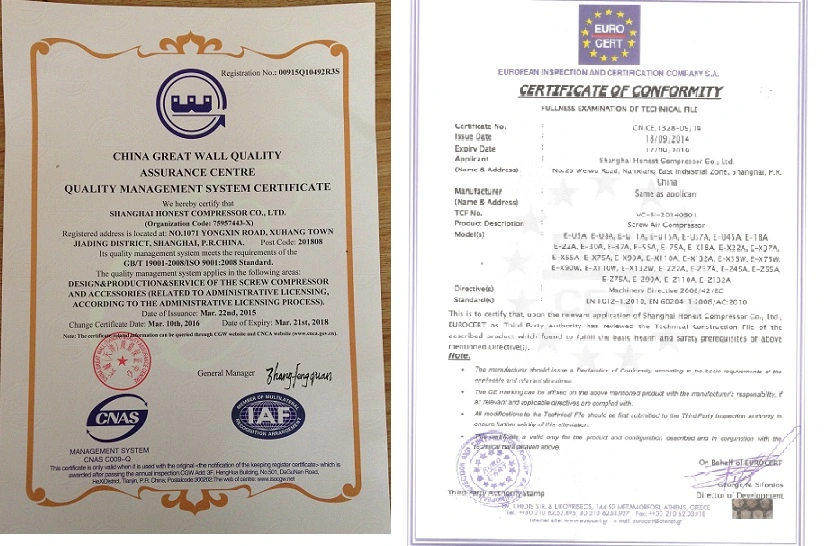 Package photos: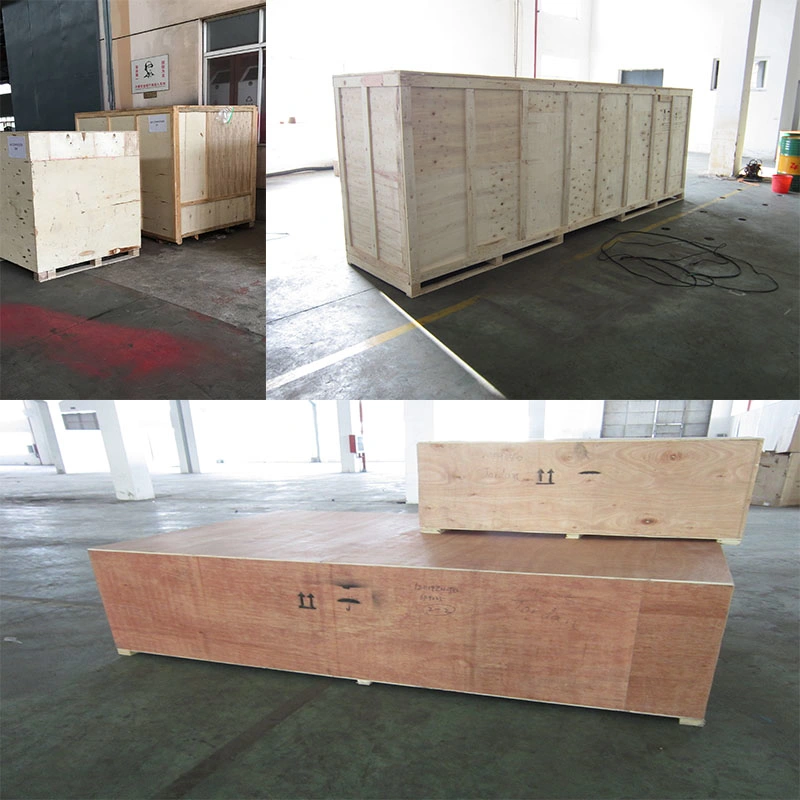 On-site photos: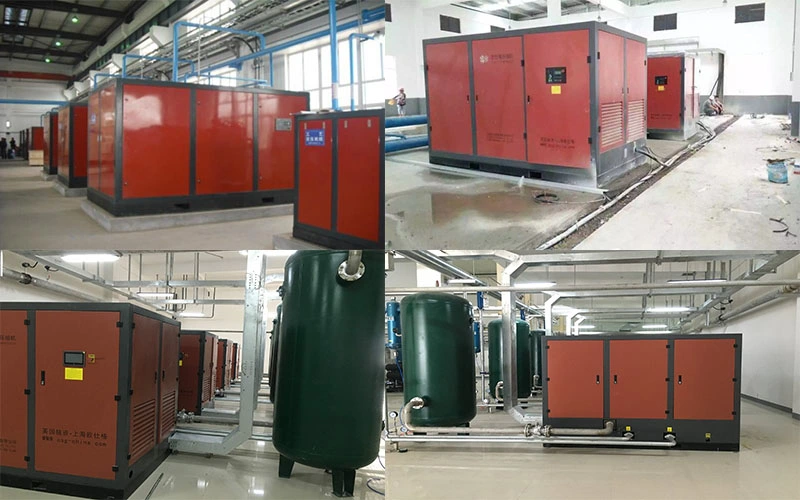 IV. Company Introduction
SHANGHAI HONEST COMPRESSOR CO., LTD.

is one UK wholly-owned compressor company

, which was situated in shanghai in 2004, based in technical cooperation with European air end manufacturer and British O.S.G. OSG Shanghai specializes in manufacturing the world-class screw compressors and air purification equipments.
In order to meet customers' expectations and requirements, OSG shanghai integrates the compressing system to embody the merits of reliability, energy saving, silence, convenience. OSG Shanghai had obtained the compressor production license (certificate No: XK06-010-00597), quality certificate and general machinery certificate, ISO 9001:2008 certificate and CE certificate.
OSG has established a nation-wide service system of 40 offices, and provided comprehensive services, such as consulting, training, repairing, spare parts supplying, etc. OSG shanghai also do OEM for trading companies and agents, according to their requirements.
OSG shanghai welcome customers and engineers all over the world to study, train and cooperate. Welcome to OSG Shanghai.


V. Company Advantages
1.Enormous potentiality, long history
Shanghai Honest Compressor Co., Ltd. is one British wholly-owned enterprise. Currently in China, OSG has set up three major manufacturing bases (Shanghai Honest Compressor Co., Ltd, Zhejiang Ulite Tools Co.,Ltd., Guangdong OSG welding), five Manufacturers. Meanwhile we cooperate with the European world-advance air end manufacturer. OSG shanghai possesses a complete production, sales and after-sales service system. OSG has 40 offices and more than 80 after-sales service centers, and products are sold to more than 20 countries.

2. Advanced configuration, world-renowned components, abundant production experience.
The control system is the most advanced. The controller is designed and manufactured by Schneider, France. It is equipped with the large Chinese-English liquid crystal display screen. It can monitor more than 20 main operating parameters, and has the functions of fault recording, maintenance and alarm shutdown. It can achieve efficient intelligent control, unattended.
Remote control: the computer processor can directly check the user's real-time operating system. Combine the reliability, energy saving, practicality in one. remote control can start, stop, load, unload the compressor and also other local control can be carried out. The operation, alarm and fault and relative local information can be monitored. (detailed description followed)
Remote control function:
Multiple compressors remote centralized control: reduce system pressure, reduce energy consumption, real-time monitoring.
Dual pressure setting: Two system pressure bands can be set manually or automatically to optimize energy use and reduce operating costs.
Delayed secondary shutdown: This function controls the motor to run only when needed, allowing the motor to run less and minimize the energy consumption.